Veezi engineered by Vista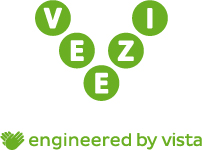 All the features you want in one easy package
YOUR DATA AT A GLANCE
An instant snapshot of all your essential cinema data on one page.
FAST SET UP
Don't be daunted by new technology, Veezi is easy…
INTERNET TICKETING
Give your customers what they want, when they want it and save money.
CLOUD VERSUS SERVER
The cloud backs up your data forever, no need for costly servers or IT support
Movie Theater POS Software
The Theater Owner's Edge specializes in Movie Theater ticketing and IT, offering the Veezi software and associated hardware.
Veezi is the innovation of Vista Entertainment System's CEO Murray Holdaway. Mr. Holdaway and Vista had been working on Veezi for the better part of a decade when we became aware that Vista was about to release a new ticketing system.
Vista is known for its enterprise ticketing built for large theater circuits. Veezi is a different breed of cat. It is designed for independent theaters and powered by the late Steve Jobs last and perhaps greatest idea, the cloud. The server and programming are located at a secure site and staffed around the clock with IT professionals.
By employing the cloud, Veezi's POS software offers most of the features of a chain's ticketing systems right to your "cloud-step." With over 500 sites and growing, Veezi will become the US and world gold standard in ticketing for independent cinemas.